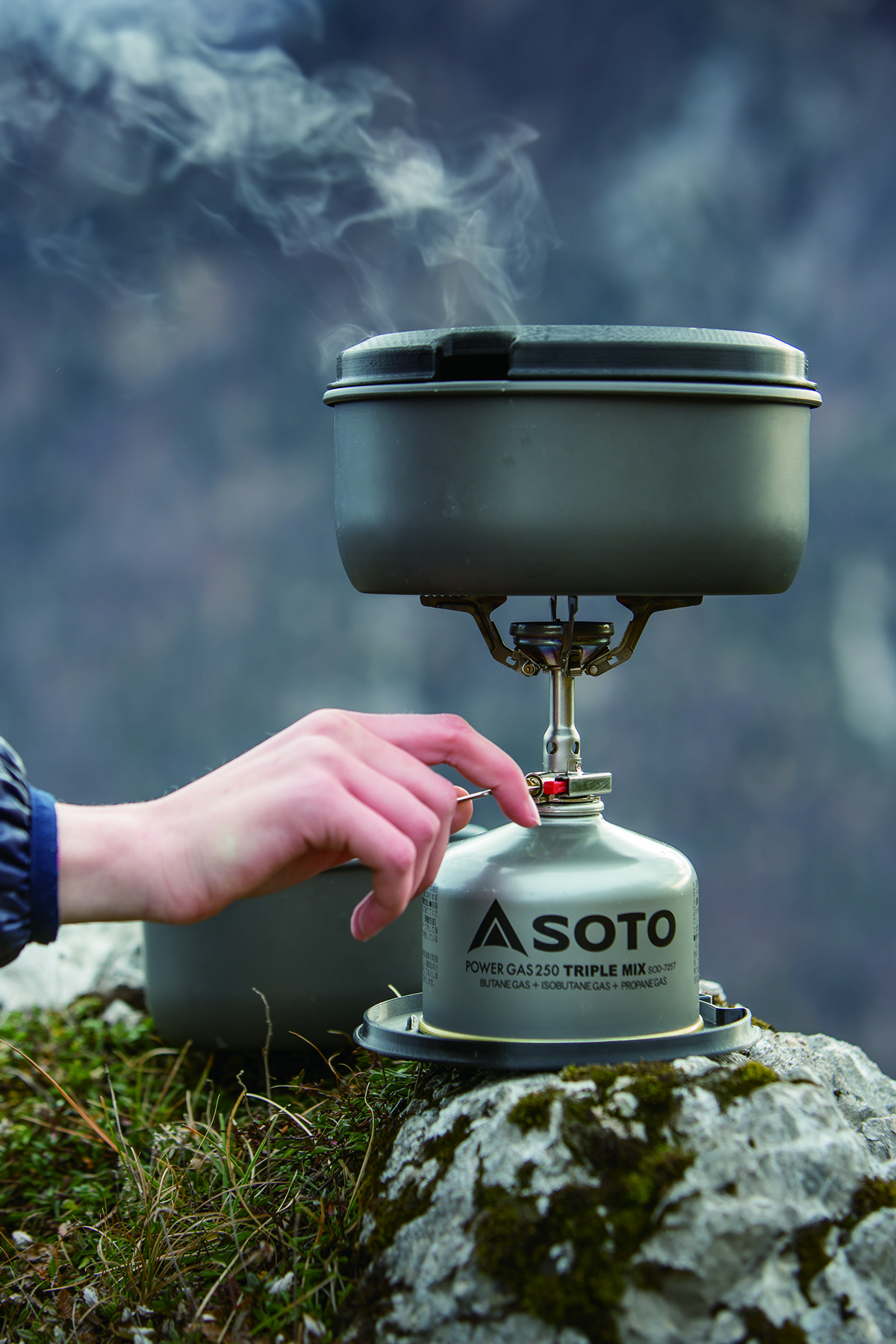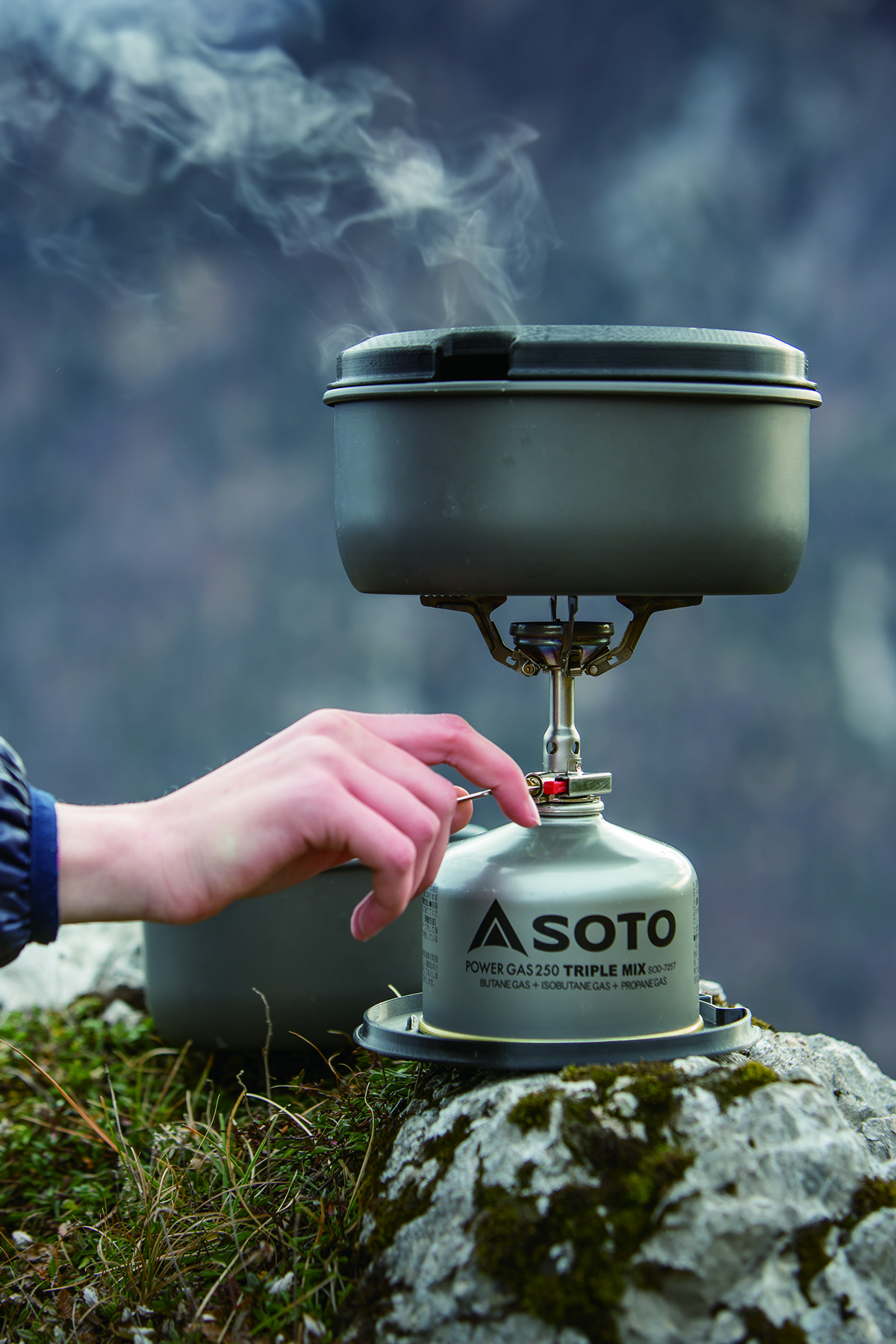 Micro Regulator & WindMaster Stoves
How to clean the igniter after pot boil-over
If food boils over and liquid spills out onto the igniter, spray the igniter with WD-40 or CRC after the hike and perhaps put a couple drops of machine oil or baby oil on the igniter before stowing. This should prevent the springs from rusting. (submitted by a Scott S., a SOTO user.)
Food spills over and lands in the burner head
Prepare warm water in pot. When the stove has cooled:
Turn the WindMaster upside down, submerge the burner head in the warm water and soak for 10-20 ninutes
With a soft toothbrush or similar non-coarse brush, gently remove debris from the head of the stove.

Warning

: Never submerge the regulator or base of the stove in water.
After cleaning, remove the burner head from the water and dry well with a soft cloth.
When completely dry, install fuel canister to stove and test the flame.
If the flame is red-orange, repeat the cleaning process.
*Please note that inside the burner head there is a metal mesh sheet sandwiched between the base plate and the top metal layer. Be careful not to damage the metal mesh.